Voicing It!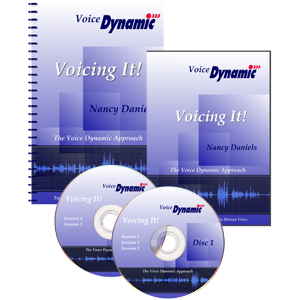 Whether in conversation, in the sales presentation, on the podium, or over the phone, with Voicing It!, people are discovering their 'real' voice -- a richer voice, a warmer voice, a voice that speaks volumes.  In my video, I take you through the entire course, step by step, just as if you were with me in my studio.  I show you not only how to do it, but how not to do it.....I want you to get this right!  As an added bonus, I've included the 5 Secrets to becoming a more dynamic, a more confident speaker.
There are a lot of wonderful speaking voices out there; and, most of those voices have had training.  Once you find your optimum speaking voice, you may discover a voice like that of James Earl Jones, Kathleen Turner, George Clooney, Angelina Jolie, Sean Connery, or Julia Ormond.
Voicing It! features five 1-hour sessions on 2 DVDs and a 150-page manual.
It is also available in Streaming Format.

Session 1
Articulation
Matters
If you mumble, have 'lockjaw,' or talk with a heavy accent or dialect, there is a good chance you are not being understood. How much more successful would you be if you spoke more clearly?
In Session 1 we will cover these three problems as well as nasality. In addition, you will be asked to record yourself for your 'before' recording and analyze what you hear.
Session 2
Take a Breath -
The Right Way
In order to find your 'real' voice, you must learn to breathe correctly with the support of your diaphragm!  It will make all the difference in what is going to happen to your voice.
Your dog is doing it the right way and so is your cat.  In this session, you will learn how to do it correctly as well!  You will also notice  a decrease in your stress level just by taking a breath.
Session 3
Transform Your Voice
Forever
In session 3, you will learn how to use your chest cavity to power and amplify your voice.  Imagine beginning with your 'old' voice and finishing with your 'new' one.
Once you discover your 'real' voice, the result will be a richer, warmer, deeper and, yes, sexier sound.  Suffering from vocal abuse?  Make the change and your sore throat or loss of voice will be gone.
Session 4
Your Volume Control
If you are soft-spoken, you will learn how to train your inner ear to recognize a larger voice, not a louder one.    A loud voice hurts your listener's ears.  I don't want you to be loud.
I guarantee that when you learn to speak with a normal volume level -- that which most people are using -- you will not be loud.  We will also cover projection for speaking in larger surroundings.
Session 5
Speak in Living Color
That which makes the voice truly interesting to listen to is color, the emotion, the animation, the life you express when you speak.  It is like candy for the ears, the eyes and the soul.
Color is heard not only in your vocal delivery but also in your facial expression and your body language.  A colorful delivery will keep your audience on the edge of their seats.
The Keys to Great
Public Speaking
As an added bonus, I cover the 5 techniques for becoming a more dynamic presenter and also the best means for controlling  nervousness in any form of public speaking.
At the end of this session, you will be asked to record yourself reading the same item you read in Session 1.  You will see and hear the amazing changes in your 'before' & 'after' recording!
Christina's Story
I am a teacher in my 40's and my biggest problem was that my voice would shake from time to time, but especially when speaking in front of several people. And every month, my job requires me to speak in front of a new group of about 15 to 20 people, and in order to get through it without a shaky voice, I would actually have to take Xanax. 
Long story short, I used your, "Voicing It," program, and an incredible thing happened! My voice became much stronger and, even though I might be a little nervous speaking to crowds, my voice no longer shakes!!  I'm able to deliver my message in a strong, confident voice!
This was truly the best money I ever spent to help correct my nervous voice!! Thank you SO much for helping me!!!!! It truly changed my life!!!
My Guarantee to You
If at any time during the course, you want to ask me a question or just talk to me, I am here for you as your personal coach at no additional charge.  I am part of the package.  Just call or email me and we'll arrange a time to Zoom or Skype.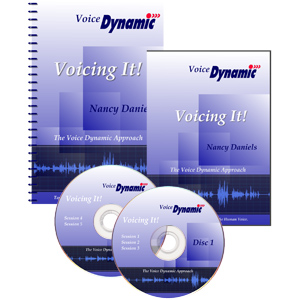 Buy Today For Just $297.00
To Order by Phone - Call 856-627-6040
or Buy Securely Online

Also Available in Streaming Format
2-Day Workshops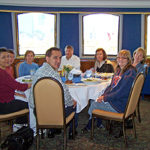 Whether you are required to make presentations in your job or you would like to become a professional speaker, Nancy will show you her 5 Secrets to becoming a powerful, dynamic presenter. And while many other courses dealing with presentation skills and public speaking provide good information and training, they do not know how to help you find your 'real' voice. One of the greatest benefits of The Voice Dynamic Approach is that you will begin the course with your 'old' voice and have lunch with your 'new' one!
While covering all aspects of my voice improvement training, we will also work on the Informative/Persuasive Presentation, the Impromptu Presentation, and the Personal Introduction.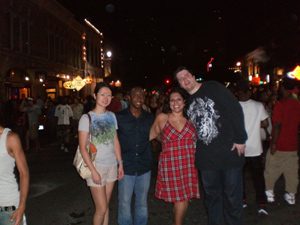 If nervousness is a problem, you are going to learn the best means for controlling those nervous jitters, allowing them to work for you, not against you. Nervousness is wonderful...it's that extra spurt of adrenaline that can truly give you the edge!
Workshops are held on a Friday/Saturday or Saturday/Sunday format and run from 9 am to 4 pm on both days. We limit the group size to 6 because of the personalized attention you will receive. Throughout the training, you are digitally video-recorded which includes our special 'before' & 'after' comparisons. 5 weeks after completion of the course, you will receive a downloadable mp4 copy of your own video material. Lunch is provided on both days.
2022 Schedule
All Sessions Run from 9 am to 4 pm
Price $995
Next Workshop Date to be Announced
Mt Laurel,  NJ
Double Tree Suites
by Hilton
505 Fellowship Rd N
Mt Laurel, NJ
856-778-8999